I always care about you and your security when it comes to payments but also when it comes to privacy. So I partnered up with Stripe and embedded their safe solution for credit card payments, Apple Pay and even more options also for the upcoming online shop opening.
What is Stripe?
Our mission is to increase
 

the GDP of the internet

Stripe is a technology company that builds economic infrastructure for the internet. Businesses of every size—from new startups to public companies—use our software to accept payments and manage their businesses online.
Removing financial complexity
We work with financial institutions, regulators, payment networks, banks, and consumer wallets so businesses who run on Stripe don't have to.
What is 3-D Secure 2.0?
EARLY DAYS AUTHENTICATION DID NOT HAVE MOBILE PAYMENTS IN MIND
There are numerous benefits to the new 3DS 2.0 protocol, especially from a mobile payments standpoint. The improved design dramatically increases the user experience on mobile devices by being fully compatible with mobile wallet applications and in-app transactions.
3D Secure 2.0 can be used for more than just online transactions. With the addition of "Non-payment authentication", the cardholder can be authenticated even without them making a purchase. This is extremely useful for adding credit cards to e-wallets (gone is the $1 charge just to validate your credit card!)
Native Mobile Integration
Mobile devices have become an integral part of our lives, and consumers are increasingly shopping on their mobile devices. 3D Secure 2 has added a mobile SDK component, allowing merchants to natively integrate the 3D Secure process into their mobile apps, making the mobile checkout experience fast and seamless.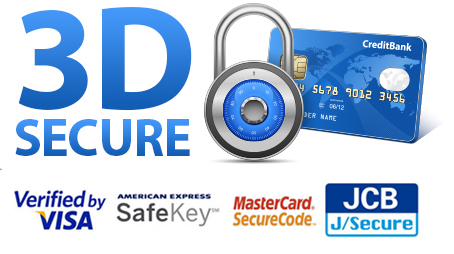 Strong customer authentication (SCA) is a requirement of the EU Revised Directive on Payment Services (PSD2) on payment service providerswithin the European Economic Area. The requirement ensures that electronic payments are performed with multi-factor authentication, to increase the security of electronic payments.
Physical card transactions already commonly have what could be termed strong customer authentication in the EU (Chip and PIN), but this has not generally been true for Internet transactions across the EU prior to the implementation of the requirement, and many contactless card payments do not use a second authentication factor.
The SCA requirement comes into force from September 14, 2019. However, with the blessing of the European Banking Authority, several EEA countries have announced that their implementation will be temporarily delayed or phased.